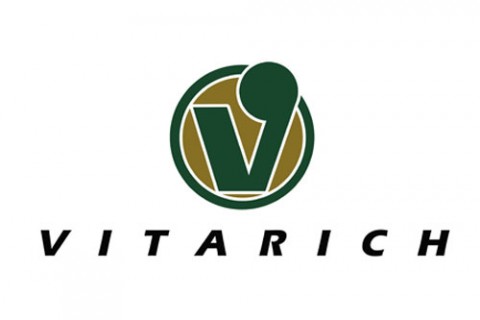 By
Jasper Y. Arcalas
–
December 18, 2017
Listed animal-feed manufacturer and poultry producer Vitarich Corp. (Vitarich) would rather focus on supplying chicken to Filipino consumers than export its products, as it sees more growth opportunities in the domestic market.
Vitarich President and CEO Ricardo Manuel Sarmiento said the company wants to help wipe out the annual shortfall in Philippine poultry production, which it pegged at around 20 percent.
"Our estimate is out of the total requirement of the Philippines, 20 percent is still imported so there's a lot of room to grow in terms of producing chicken, which would also benefit Filipino farmers," Sarmiento told reporters in a news briefing on December 12.
"I have dreams of tapping the export market but local supply is not enough. So, our focus is to supply the local market," he added.
The country's meat imports rose to its highest in 2016 at 646,503.7 metric tons (MT), 10.28 percent higher than 586,263.9 MT recorded in 2015, according to the latest data from the Bureau of Animal Industry (BAI).
Data from the BAI showed the country's chicken imports expanded by 18.44 percent last year. Purchases reached 234,742.76 MT, higher than the 2015 record of 198,193.29 MT.
Sarmiento said the company is also looking into hog raising instead of selling products abroad should it decide to expand its business in the future.
"We are developing more chicken-based products, that's our main focus now. Of course, in the future, I would like to go into producing hogs and other fish products," he said.
The Vitarich CEO said he expects the company's market share for poultry products to reach 3 percent this year.
The company's net income in January to September reached  P107 million, 21 times higher than the P5 million it recorded in the same period last year.
Sarmiento projected that the company's income would expand by at least 30 percent next year on the back of higher production.
"We are making sure that we will sustain our momentum next year," Sarmiento said. "As I've said, we have new facilities with higher capacities to sustain our growth and these will all be ready by 2018."
This year, Vitarich inaugurated a P250-million state-of-the-art feed mill in Panacan, Davao City, which has a capacity of 100,000 bags per month.
The company also completed the expansion and automation of its feed mills in Iloilo, increasing capacity to 187,200 bags per month, from the current 93,600 bags per month.
Vitarich has expanded its Davao dressing plant, which will effectively double capacity to 942,000 heads a month.
Sarmiento said Vitarich is planning to break ground for a P400-million feed mill in Central Luzon with a capacity of 20 metric tons per hour by mid-2018. The mill would be up and running 14 months after groundbreaking.
The company allocated about P130 million as capital expenditure (capex) for 2018. The amount is 62.5 percent higher than its P80 million capex this year. Sarmiento said the bulk of the company's capex for next year would be used to support its warehouses and feed mills.
Article Link: https://businessmirror.com.ph/vitarich-wants-to-focus-on-domestic-market/