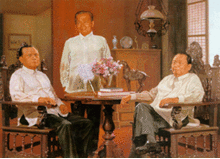 Founded in 1950 by the Sarmiento brothers – Feliciano, Lorenzo and Pablo. – Vitarich underwent phenomenal expansion until it grew to become one of the Philippines' leading integrators. Today, we operate a number of production facilities throughout the country, including feed mills, hatcheries and dressing plants.
Given our vision to serve our customers with effective technical and marketing support, it is not surprising that we dedicate substantial resources to the research and development of production process improvements and product value enhancement. The establishment of our Research Center, which is the first of its kind in the Philippines, is solid proof of our desire to constantly enhance the quality of our products such as live and dressed chicken, animal feeds, day-old chicks, and animal health products.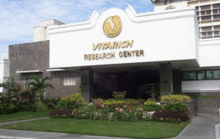 Vitarich Corporation operates on plants nationwide which produce hog, poultry, and other specialty feed requirements.
We formulate, produce, store, and market our own products which come in many forms: mash, crumble, and pellet.
We have products for hogs, layers, broilers, ruminants, base mixes and concentrates which we sell to distributors, dealers, and end-users.
At the same time, we are an integrated poultry producer who oversees every aspect of the poultry production.
We are involved from breeding, hatching, growing, to sales and marketing of our animals.