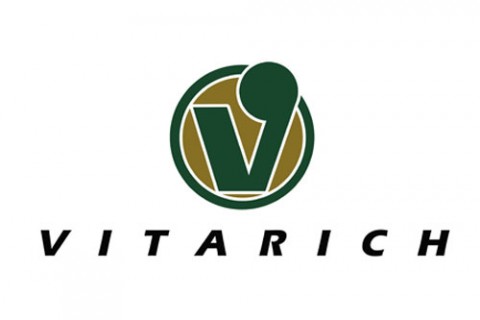 VITARICH Corp., a pioneer of the country's poultry and feeds manufacturing but felled by the Asian financial crisis, expects its bottom line this year  to grow eightfold to P150 million. The company also hopes to go completely debt-free by middle of next year.
While Vitarich's expected net income this year is only half of its earlier target of P300 million, it's a better figure compared to its mere P17.5 million posted last year.
"Unfortunately, we will not hit the P300-million mark," Vitarich President and CEO Ricardo Manuel Sarmiento told reporters in a news briefing on Tuesday.
The company's net income during the January-to-September period reached  P107 million, which is 21 times higher than the P5 million earnings it recorded during the same time period last year.
"Vitarich's strong financial performance for the first three quarters of 2017 was due largely to the robust performance of the company's poultry and animal-feed business, as well as lower input costs due, in turn, to the enhanced efficiency of poultry operations and lower prices of raw materials," Sarmiento said.
Bird flu
SARMIENTO said the recent incidents of bird flu in Central Luzon did not affect the company's overall feed sales. He added that he expects the company's market share for poultry products to reach 30 percent this year.
Sarmiento said he sees the company's income next year growing by at least 30 percent on the back of higher production, as the upgrade of facilities would be ready by 2018.
"We are making sure that we will sustain our momentum coming next year," Sarmiento said. "Like what I said, we have new facilities with higher capacities to sustain our growth and these are already ready by 2018."
New plant
FOR this year, Vitarich has inaugurated a P250-million state-of-the art feed mill in Panacan, Davao City, which has a capacity of 100,000 bags per month.
The company also completed the expansion and automation of its feed mills in Iloilo, increasing capacity to 187,200 bags per month, from the current 93,600 bags per month.
Vitarich has also expanded its Davao dressing plant, which will effectively double capacity to 942,000 heads a month.
Capex
Sarmiento bared that Vitarich is planning to break the ground for a P400-million feed mill in Central Luzon with a capacity of 20 metric tons per hour by mid-2018.
He added they expect the mill to be constructed within 14 months upon groundbreaking.
Sarmiento said they will be allocating a capital expenditures (capex) of about P130 million for 2018, 62.5 percent higher than the P80 million allocated capex this year. He added they will spend bulk of the capex next year for support for warehouses and feed mills.
Further expansion would prompt the company to knock on banks' doors.
Quasi-reorganization
SARMIENTO said the company has already submitted to the Securities and Exchange Commission (SEC) its quasi-reorganization plans, aimed at eliminating some P2.41 billion of its deficit as of end 2016.
It will then have to wait for the Philippine Stock Exchange to issue shares, which will take about six months.
The company already did its P400-million debt-to-equity conversion, its second in four years, and the remaining debt of the company.
In 2014 the SEC has approved the debt-to-equity conversion of some P2.38 billion of the company's debt.
The current quasi-reorganization will reduce its current par value of P1 per share. Sarmiento did not give an estimate of the reduction after the quasi-reorganization since it will depend on the timing.
Debt absorption
AFTER the said measure, Kormasinc Inc., a special-purpose company setup to absorb all of Vitarich's debt, will now own about 71 percent of the company and the rest by other minority holders, including the Sarmiento family that will be left by an ownership of less than 1 percent.
ADM Capital and Altus Capital have infused the capital into Vitarich through Kormasinc.
ADM Capital, cofounded by hedge-fund Manager Robert Appleby, is a global investment manager that is focused on recovery and special situations opportunities in emerging markets, while Altus Capital is a Philippine-based distressed debt and special situations investment manager focused on southeast Asia.
Sarmiento explained it needed to do the measure so the company can go to the banks for loans as it needed the money to fund its expansion plans next year.
ARTICLE AT https://businessmirror.com.ph/vitarich-sees-p150-million-income-free-from-debt-by-june-2018/