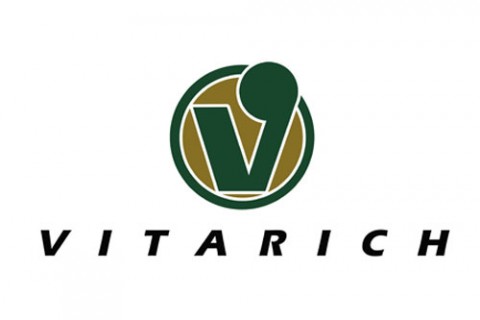 MANILA – Vitarich Corporation sustained its growth momentum in 2017, posting record gains in the third quarter and gearing up for nationwide expansion in 2018.
The pioneering food, animal feeds, and livestock company ended the third quarter with consolidated sale of goods amounting to P4.65 billion for the nine-month period, 27% higher than the sales revenue of P3.65 billion posted in the same period in 2016.
The company's gross profit increased by 12%, from P465 million for the first three quarters of 2016 to P521 million for the same period in 2017.
Consolidated net income for the first three quarters amounted to P107 million, 21 times higher than the net income of P5 million in the first nine months of 2016.
"Vitarich's strong financial performance for the first three quarters of 2017 was due largely to the robust performance of the company's poultry and animal feed business as well as lower input costs due, in turn, to the enhanced efficiency of poultry operations and lower prices of raw materials," said Vitarich President and Chief Executive Officer (CEO) Ricardo Manuel Sarmiento at a yearend media briefing.
The company also revealed plans to improve its financial standing and solidify its position as a leader in the feeds and agri-business industry by doing another round of debt-to-equity conversion and undergoing quasi-reorganization.
The debt-to-equity conversion, its second in four years, will be worth P400 million and will be done to eliminate the company's remaining debt and restore financial equilibrium.
"By paying the company's remaining debt with shares, the company will conserve much-needed cash for its operation and its expansion plans," Sarmiento explained. "Also, paying the remaining debt with shares instead of doing a 'dacion' of its core assets will allow Vitarich to benefit from the rental income and future increases in real estate value of the non-core assets," he added.
Vitarich pursued a debt-to-equity conversion agreement four years ago, wiping out a substantial portion of the company's debt, and resulting in the complete and successful rehabilitation of the company.
During the briefing, Sarmiento also revealed that Vitarich shareholders have approved the company's plan to undergo quasi-reorganization which will allow Vitarich to eliminate its deficit: reaching a total, as of end-2016, of P2.417 billion.
Quasi-reorganization is an accounting "fresh start" that will allow Vitarich to eliminate its accumulated deficits in the retained earnings account on its balance sheets.
"After the quasi-reorganization abolishes the company's deficit, Vitarich can then already declare dividends to its shareholders from the unrestricted retained earnings that will subsequently be generated," Sarmiento pointed out.
Vitarich has also embarked on a route-to-market enhancement program meant to widen the company's distributorship and help it reach more areas in the country. Dubbed Project ReVITAlize, the initiative is Vitarich's biggest undertaking in 2018 and will address its objective of growth through availability.
"We aim for greater availability of our commercial feed lines in all major areas through partnerships with major distributors nationwide," Sarmiento noted.
Project ReVITAlize aims to tap at least 25 new distributor-partners nationwide by end-2017, allowing Vitarich to reach around 80% of the local market.
Other developments reported in the year-end briefing:
• the inauguration of a new P250-million state-of-the-art feed mill in Panacan, Davao City, with a capacity of 100,000 bags per month;
• the expansion and automation of the company's feed mills in Iloilo, increasing their capacity to 187,200 bags per month from the current 93,600 bags; and
• the expansion of the company's Davao dressing plant which will effectively double its capacity to 942,000 heads a month.
ARTICLE AT http://media.interaksyon.com/vitarich-posts-record-gains-bares-2nd-debt-equity-swap/